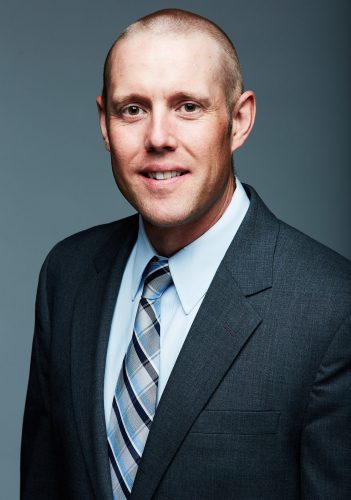 The Innov865 Alliance is excited to come back together for Startup Day 2021! Ahead of this year's celebrations, we wanted to connect with some of our 2020 pitchers and winners to see how they are doing and if they had any exciting updates to share and advice for our 2021 pitchers.
Today, we got the chance to catch up with Dan Close, Co-Founder and Chief Scientific Officer of 490 BioTech. 490 BioTech won the Judge's Choice award at Startup Day 2020. Here are some of Close's answers to our questions.
It's been one year since you brought home the Judge's Choice award at Startup Day 2020. What was the pitch competition experience like?
Dan Close: It was fantastic! I didn't know what to expect with the virtual setup we had last year due to the COVID-19 pandemic, but when the pitches started you could still feel the energy from the judges, the audience, and my fellow entrepreneurs. I thought it would be hard to convey how much excitement we have for what we do without standing in front of a live audience, but as each entrepreneur stepped into the virtual spotlight our passions took over and shone through – just like if we were up on stage!
What advice do you have for the entrepreneurs competing this year? 
Close: Have fun and go for it! The Startup Day pitch competition is unique because there are awards for both judges' choice and audience choice. I really like this format because, while the two groups often prioritize different things, what connects them is their ability to see how much you believe in what you're doing. That means your job isn't to put together the most technically proficient pitch in the world, but to put together a pitch that really shows how you believe you can make an impact on the world. As an entrepreneur, that's by far the most fun and authentic story you can tell. 
What has been happening for you this year? For example, what have been some of your favorite highlights? 
Close: It goes without saying, but the last year was certainly unlike anything we've seen before. We had plans to attend a series of high-profile scientific conferences and trade shows so we could launch our products directly to our target audience. Unfortunately, all those events were either postponed or converted to a digital format. Rather than let that get us down, we went back into the lab and used the opportunity to make our products even better. We improved the performance of all existing products, brought over half a dozen new products to market, and secured new patents that will help us continue to grow. Startups are all about focus, agility, and overcoming obstacles, so navigating unexpected events like that and coming out even better is exactly what we're built for!
Looking forward into the next year or so, what do you and 490 Biotech have on the horizon?
Close: We're ready to jump right back into our growth strategy where COVID-19 interrupted us. Over the last year we've all seen how powerful science can be in helping make the world a safer place. We're ready to help all those researchers working tirelessly to get us through the pandemic by giving them a new and improved set of tools that will let them innovate and work smarter and faster than ever before. Over the next year we'll be introducing our products to the marketplace and continuing to develop new tools to address the world's new challenges. It's shaping up to be a very exciting time for us!
What do you enjoy about the Knoxville entrepreneurial ecosystem? And/or what was/is it like growing your company here?
Close: It has been a joy to found and grow 490 BioTech in Knoxville. Our unique position between the state's flagship university and Oak Ridge National Laboratory, combined with East Tennessee's scenic beauty and high quality of life, make this a hidden gem for business growth. Knoxville may not yet have the entrepreneurial name recognition of Silicon Valley, but there are a surprising number of dedicated people working hard to change that. Even as a highly specialized biotechnology company, we have not lacked for resources or inspiration and have had access to everything we need to be successful. But if I had to pick one aspect as my favorite, it would be that our entrepreneurial community is so welcoming and helpful. I think everyone here knows that we have the chance to lift ourselves and our community up by working together and benefitting from one another's success. As a first-time founder that attitude has been indispensable for getting 490 BioTech off the ground.
Want to hear more about 490 BioTech? Check out Innov865's LinkedIn, Facebook, Twitter and Instagram channels tomorrow for a social media takeover by Close and his team!