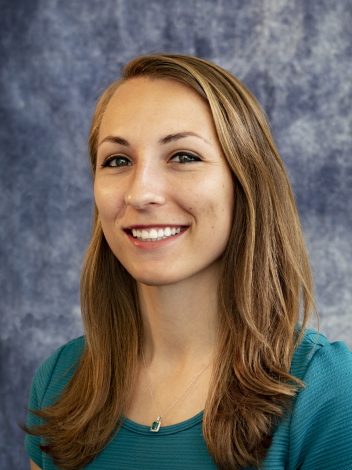 Startup Day 2019 winner reflects on the pitch competition experience, offers advice to 2020 competitors
Lia Winter has come a long way since she first developed the idea for a novel surgical stitching solution during her undergraduate days. Her East Tennessee-based startup is making waves at pitch competitions across the country, including right here in her backyard. Last year, Winter Innovations took home the Judge's Choice and Crowd Favorite awards at the 2019 Startup Day pitch competition.
In this last-part of a two-part Q&A series with the Startup Day 2019 winner, Lia revisits last year's win and offers some advice to the entrepreneurs vying for this year's awards.
It's been one year since you won the Judge's Choice and Crowd Favorite awards at Startup Day 2019. What was the pitch competition experience like?
Lia: I attended Startup Day for the first time in 2018 and remember being impressed with the pitch competition finalists. It was a pleasant surprise when, just a year later, I received notification that Winter Innovations had been selected as a finalist for the 2019 Startup Day pitch competition. I started preparing my pitch deck immediately. WATE-TV news hosted the finalists for Elevator Pitch sessions, where the crew filmed us getting on an elevator with the news anchor and answering rapid fire questions about our companies. These segments were fun to shoot and they aired on the evening news a few weeks before Startup Day. 
After the Elevator Pitches, it was full speed ahead with pitch practice. I practiced a lot before my pitches and enlisted the help of my mentors at the Anderson Center for Entrepreneurship and Innovation to get feedback on my pitch. On the big day, we arrived early and did a practice run before it was show time. I was the first presenter and I actually felt very comfortable on stage, partly because the charismatic Brandon Bruce was the host, and partly because when I looked out into the crowd, I saw many familiar faces.
After we delivered our pitches and the judges deliberated, the Crowd Favorite prize was announced. I was so happy when they revealed the giant check and announced that we had won! We had done a lot to promote the event within our network. When the judges announced that we had also won the Judge's Choice prize, I felt a mixture of elation and surprise because the other companies had delivered impressive presentations. The award money was put toward our first manufactured production batch of EasyWhip™ needles.
What advice can you give to the entrepreneurs competing this year? 
Lia: Part of the reason we were successful was because we told a story with our pitch. We shared our personal connection and passion for our company and the Knoxville area and its entrepreneurship support system. My advice to entrepreneurs competing this year would be to tell a story with your pitch and reflect on how the Knoxville ecosystem has helped your company grow.