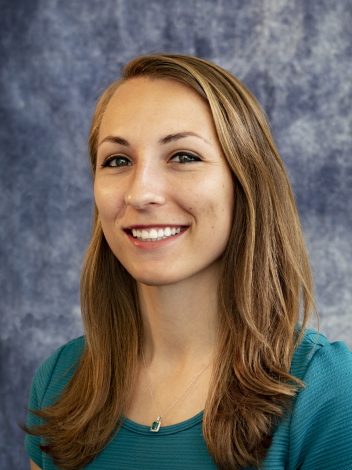 Winter Innovations continues to make strides one year after winning the Startup Day 2019 pitch competition
Lia Winter's passion to revolutionize orthopedic surgery comes from firsthand experience. She suffered her own orthopedic injury in high school and witnessed her mother's long road to recovery following complications from ACL surgery. Winter knew there had to be a way to improve the surgery process and she made it her goal to find it. The result? EasyWhipTM, a two-step surgical needle that improves the stability, speed, and efficiency of graft stitching. This device is the focus of Winter Innovations, founded in 2018.
Lia has successfully pitched her company in competitions around the country, including in East Tennessee. Winter Innovations took home the Judge's Choice and Crowd Favorite awards at the 2019 Startup Day pitch competition. 
In this first-part of a two-part Q&A series with the Startup Day 2019 winner, Lia shares some exciting developments that have occurred over the last year.
A lot has happened for you and Winter Innovations this year. What are some notable highlights? 
Lia: The past year has been very exciting for Winter Innovations. Since competing in Startup Day, we've been featured in six other pitch competitions. In January, we closed our pre-seed funding round and are proud that our lead investor was an angel group from East Tennessee. We leveraged the capital to develop the EasyWhip™ packaging system and completed our first live production run of EasyWhip™ needles at our contract manufacturer last month. We also received a response from the U.S. Patent and Trademark Office concerning our primary patent application. We have a set of allowed claims that will protect EasyWhip™ in the marketplace and expect our first patent to issue soon. 
The pandemic has impacted people and companies around the world. How is Winter Innovations pivoting and/or adapting to this new world we live in? 
Lia: We've stayed focused on launching EasyWhip™. Elective surgeries for ligament and tendon repair have slowed in many areas of the country, but a surge is expected after the virus is under control. We are working diligently to complete the necessary testing to submit our 510(k) to the FDA so EasyWhip™ is ready for launch and can be available to help surgeons and patients when we do see an uptick in elective surgeries again. 
Our way of doing business has definitely changed, too. Things slowed down when the pandemic first hit, as many of our suppliers and manufacturers were faced with implementing social distancing measures and transitioning to shift work schedules. As a startup, we are used to adapting. We are busier than ever preparing for our FDA submission and have leveraged remote team members to support us in these efforts.
Looking ahead to the next year or two, what do you and Winter Innovations have on the horizon?
Lia: Our next significant milestone is to submit our 510(k) to the FDA, which we are on track to complete by the end of this year. We expect to obtain clearance and launch EasyWhip™ by the end of 2021. We are currently raising our seed funding round.