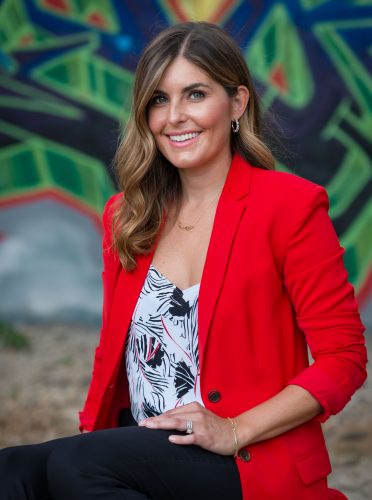 For Women's History Month, the Innov865 Alliance sat down with Tricia Martínez, Managing Director of the TechStars Industries of the Future Accelerator, to discuss female entrepreneurship.
Thinking back on your career to date, what were some of your proudest moments as an entrepreneur?
Using technology to solve problems impacting people and our planet is what drives me. I have devoted my life to entrepreneurship because I see it as the way to scale the greatest impact and solve global problems. And through my entrepreneurial journey, I have had crazy ups and downs, experienced a life's worth of learnings, and been exposed to beautiful cultures as well as extreme disparities. Some of my proudest moments include:
Bringing to market a novel technology that changed the way consumers operated in the financial system

Spending nearly a decade in Africa working on one of the biggest problems of our time, financial exclusion, where I had the privilege of working and living amongst some of the most determined and driven people in the world.

Building and scaling a technology in some of the most complex and difficult markets to build and grow a business

Working with national governments across multiple continents

Giving my life to a cause I am so unbelievably passionate about

And of course building multiple businesses with my Co-Founder, best friend, and husband Samer Saab.
What advice do you have for other female entrepreneurs or your younger self? 
No matter who you are, where you come from, or what your background is, I give the same advice to all founders that I work with: 
Mission-driven: Always let the mission drive you and your actions.

Empathy: Design, lead, and create by understanding those who you are serving.

Entrepreneurship: Always stay curious, hungry, driven, and keep building.

Diversity, equity, and inclusion: We are stronger, more resilient, and fierce when we are different.

Mental health: Always take care of yourself and your family.

Grit: When things get really hard, learn to push harder and bounce back.

Innovation: Aspire to improve and go beyond the norm.

Passion: Have fun and always stay hungry
How has Knoxville supported you as a female entrepreneur?
The second I stepped foot into Knoxville, I was embraced with open arms. When I came here to build and lead a new Techstars Industries of the Future Accelerator program, the entire community was eager to learn about me and understand all of my entrepreneurial endeavors. Whether deeptech, fintech, or even the consumer packaged goods space, the Knoxville ecosystem is quickly growing and eager to support. I know that when I jump into my next startup I have an extensive and fierce community behind me.