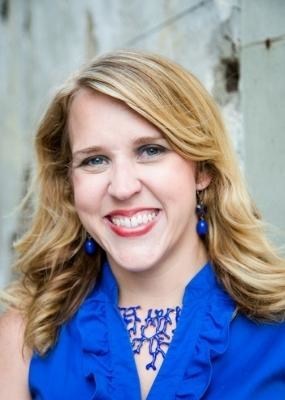 For Women's History Month, the Innov865 Alliance sat down with Courtney Jones, Founder of MomSource Network and current CRO of Boulo Solutions, to discuss female entrepreneurship.
MomSource Network was acquired by Birmingham-based Boulo Solutions. You joined the Boulo team as Chief Revenue Officer. Would you care to share your thoughts about this news?
By joining Boulo, our team, our clients and our members will have even more capability to reach great talent and connect with progressive employers. I'm excited to join Boulo and to see our shared successes in the future. I'm also thrilled that we've joined forces with another female-founded team based in the Southeast! There are not many of us so it's great when we can stick together. 
I'm most looking forward to seeing our expanded capabilities in action. Our larger team means more bandwidth, more jobs and faster turnaround for our client companies who are in hiring mode.  
Thinking back on your career to date, what are some of your proudest moments as an entrepreneur?
The day I quit my full-time job to be an all-in entrepreneur, all of the ups and downs of fundraising, every meeting with every other founder who was willing to share their stories to encourage me, hard conversations with mentors and board members and meeting Delphine (Boulo) and negotiating our exit. 
What advice do you have for other female entrepreneurs or your younger self? 
Gosh, I wish I had been braver and started earlier. I knew that I wanted to be an entrepreneur, but I was so full of self-doubt. Nobody knows how to build the thing you want to build better than you do. I also don't believe you can make a better bet than the one you make on yourself. I think in general men are more comfortable with risk than women, but I'm always challenging myself to take big swings.  
How has Knoxville supported you as a female entrepreneur?
The resources that are available throughout Knoxville – the University of Tennessee, Knoxville Entrepreneur Center, UT Research Park – are endless. We do embody the volunteer spirit and every time that I've asked for help, I've found it.