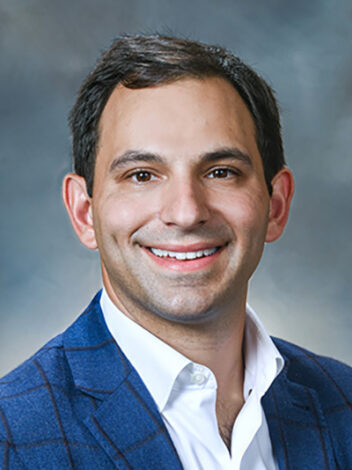 Nadim Jubran is a proud partner in Capstone Concepts, LLC and the owner of InLieu, which preserves and enhances the assets it creates, invests in, or manages. Overall direction of the assets, pursuit of its identity and vision, and adherence to its mission are his top priorities.
His business involvement extends to multiple companies. He is a partner and member of the group that founded Capstone Concepts, LLC in 2012. Capstone Concepts, LLC is a Franchisee of First Watch – The Daytime Café and Mr. Gatti's Pizza. Nadim is also a partner of South Landing Fitness, LLC and One Knoxville SC.
Nadim is currently on the Board of Directors for The Knoxville Area Chamber of Commerce. He serves as Vice Chair for Entrepreneurship and Small Business, and he serves on the Executive Committee and Finance Committee. Nadim is also on the Board of Directors of 4 Market Square, INC., where he is chair of the board. 4 Market Square, INC is a non-profit that owns and manages 4 Market Square which houses Café 4, The Knoxville Fellows Program, Crossings Church, and several for profit business tenants including Petros, Knoxville Preparatory School, and Silver Screen Bottling.
He holds a bachelor's degree in Finance with a focus on Entrepreneurship from The University of Alabama, Tuscaloosa. With his wife Callie, he has three children.