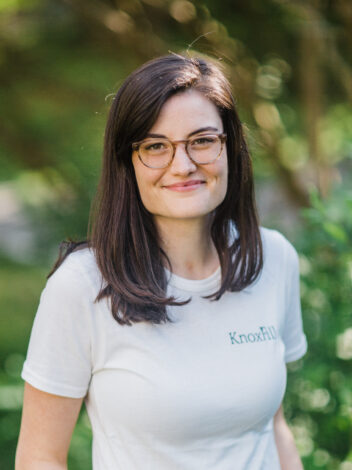 Who is Michaela Barnett?
Michaela Barnett is an award-winning sustainability advocate and founder of KnoxFill, East Tennessee's first zero waste refillery. Michaela has a B.S. in Sustainability Science from Furman University and a PhD from the University of Virginia, where she researched waste systems.
What is KnoxFill?
KnoxFill offers a simple yet revolutionary way to get necessary household products. Unlike traditional stores that offer soaps, detergents, and other personal care and household goods in single-use packaging, KnoxFill provides high-quality versions of these products in reusable, refillable containers. KnoxFillers, as KnoxFill customers are called, can bring their own containers and refill them with hundreds of zero waste, bulk options.