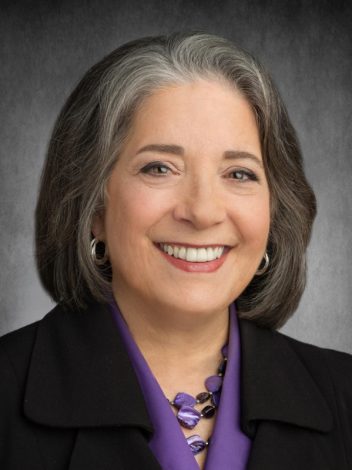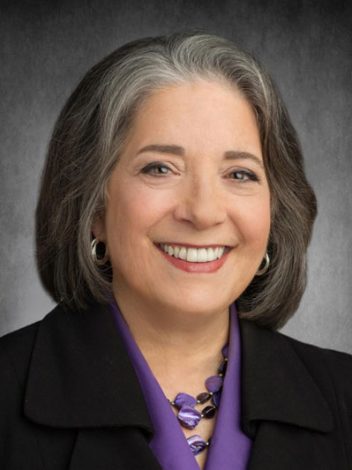 Mayor Rogero is dedicated to promoting a vibrant local economy, strong neighborhoods, a high quality of life, a thriving downtown and a greener Knoxville. She believes Knoxville's strength comes from the diversity of its people and the beauty of its natural resources.
During the past 37 years, Mayor Rogero has served Knoxville as a community development director, county commissioner, non-profit executive, urban and regional planner, community volunteer, and neighborhood champion.
In 2003, she ran a close race for Mayor against Bill Haslam. Three years later, Mayor Haslam asked her to join his administration to reorganize the Community Development Department. As director, she built a cohesive, high-functioning team with nationally recognized programs and a new commitment to accessible, energy-efficient and sustainable development.
She worked with the Neighborhood Task Force to create the Office of Neighborhoods and with the Partnership for Neighborhood Improvement to successfully complete the $25.6 million Empowerment Zone program. She launched a city-county-neighborhood initiative to address the problem of vacant and blighted properties, convened a five-county regional consortium that won a highly competitive $4.3 million grant for sustainable community planning, and co-chaired the Mayor's Energy and Sustainability Task Force.
Mayor Rogero resigned her position as Community Development Director in late 2010 to run for Mayor.
Prior to joining the City of Knoxville, Mayor Rogero was a consultant to Capital One Financial Corporation's Community Affairs office and to America's Promise – The Alliance for Youth, founded by General Colin Powell. She was executive director of Knoxville's Promise – The Alliance for Youth, Dolly Parton's Dollywood Foundation, The University of Tennessee Community Partnership Center, and the Coal Employment Project.
She was a grants consultant with Levi Strauss Foundation, and a community and economic development planner at Tennessee Valley Authority and the East Tennessee Community Design Center. Mayor Rogero postponed her college studies in the mid-'70s to work with Cesar Chavez to help farm workers improve their living and working conditions.
Mayor Rogero has served on numerous boards in Knoxville and is a 1992 graduate of Leadership Knoxville and a 1994 graduate of Community Leadership.
In 2013, President Obama selected Mayor Rogero to be one of 26 governmental leaders to serve on a task force that advised the President on climate preparedness and resilience-building efforts. The State, Local and Tribal Leaders Task Force on Climate Preparedness and Resilience was formed to develop key actions the Federal government can take to better support state, local and tribal preparedness and make recommendations on removing barriers to resilient investments, modernizing grant and loan programs, and developing information and tools to better serve communities.
Tennessee Governor Bill Haslam appointed Mayor Rogero to serve on the Governor's Task Force on Aging in 2013.  In 2014, she was selected for the first cohort of Governing Institute's Women in Government Leadership program and as a member of the Leadership Tennessee class. Among her honors and awards  the 2013 Energy Leadership Award by the Energy Efficiency Forum for her efforts to institute and advance energy efficiency; 2013 Public Official of the Year Award for Tennessee on by the Tennessee Chapter of the National Association of Social Workers; and the 2012 Green Leader Award by the East Tennessee Chapter of the United States Green Building Council. She was the first recipient of the Lizzie Crozier French Women's Leadership Award, sponsored by the East Tennessee Women's Leadership Summit in recognition of her ongoing dedication to the advancement of women.
She serves as co-chair of the Advisory Board of Smart Growth America's Local Leaders Council. The nonpartisan group is dedicated to using smart growth strategies to generate economic returns, save taxpayer money and provide housing and transportation options near jobs, shops and schools.
Mayor Rogero has a B.A. in Political Science from Furman University in Greenville, South Carolina, and a master's degree in Urban and Regional Planning from The University of Tennessee. Her 1987 master's thesis, "A Proposal to Foster Civic Leadership and Participation in Knoxville," sparked a series of public discussions about civic engagement.
Born in Jacksonville, Florida, Mayor Rogero lived in several states before making Knoxville her home. She and her husband, Gene Monaco, live in South Knoxville where they enjoy music, beekeeping, kayaking, and the beauty of East Tennessee. They have five grown children and seven grandchildren.