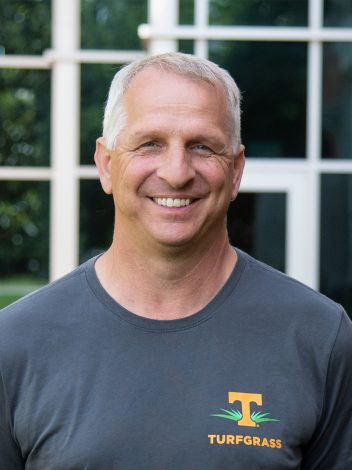 A native of Calgary, Alberta, Canada, Dr. John Sorochan has lived in Knoxville since 2002. He received his Ph.D. in Turfgrass Science from Michigan State University (2002) and is presently a Distinguished Professor of Turfgrass Science and Management in the Department of Plant Sciences at the University of Tennessee. Dr. Sorochan is also the co-owner of Summit Performance Testing, LLC.
Summit Performance Testing is a new company that uses PCT pending technology to measure the performance, playability, and safety of sports surfaces; while, simultaneously measuring the forces on the body during athlete to surface interactions. This technology/device is also able to test the traction, safety, and durability of different shoes for all purposes including sports, work boots, orthopedics, etc.
Dr. Sorochan is internationally recognized as a leader in the design, installation, and management of safe, sustainable, and attractive playing surfaces for major sporting venues, and his expertise is sought by many different agencies both in the US and abroad. The significance of Dr. Sorochan's experience and research is also highly valued by professional athletes and field managers as he serves as the Representative and Advisor for Playing Surfaces to the National Football League Players Association.
Since 2015, Dr. Sorochan has served as an Education Advisor for the Major League Baseball Field Managers and Major League Soccer Field Managers. In 2011, the Sports Turf Managers Association presented him the Dr. William Daniels Founders Award, given annually to an individual who has made significant contributions to the sports turf industry through research, teaching, or extension outreach.
Dr. Sorochan is married (Lisa) with two children (Ian 16 and Charlie 14). In his spare time, he enjoys watching his boys play club soccer and golf. Dr. Sorochan also enjoys travelling, and so far, his travels have taken him to more than 35 countries.