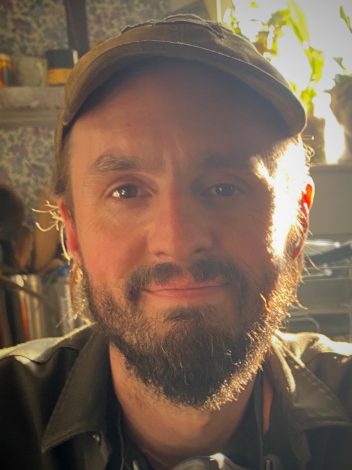 Who is John?
John Phillips is a multidisciplinary artist who has made Knoxville his home since attending the University of Tennessee in 1999. Over the next decades he honed his skills fabricating large scale works in metal, wood, concrete and stone; before combining his love of cooking to the equation and founding Phillips Forged Knives in 2015 in his backyard.
With the help of home made tools and machinery, Phillips Forged quickly rose to international fame in 2019 after winning the History Channel's "Forged in Fire" as well as being featured in New York Times Best Selling Cookbooks, the pages of publications such as Garden and Gun magazine and winning "best in show" at several acclaimed knife shows. In 2020 John's developed a line for château resort Blackberry Farms and has had a wait list of customers nearly 4 years long ever since!
In an effort to scale the designs and processes developed in his backyard, John officially launched his new company PRIMEAUX in 2022 and built out a brick and mortar production facility in downtown Knoxville, Tennessee. Here, John and his team have integrated the ancient art of blacksmithing with cutting edge technologies such as the use of biocompatible 3d printing, integration laser cutting and engraving, as well custom built CNC machinery. Here they are manufacturing some of the finest cutlery and cookware in the world, using entirely new processes and designs to create man's oldest tools.
What is Primeaux?
Primeaux is a small manufacturer of world class hand-made kitchen cutlery and cookware. Producing the finest and most sought after work in their class, all crafted in downtown Knoxville, TN.