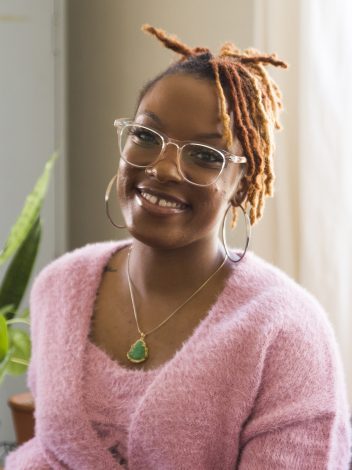 Who is Femeika?
Femeika Elliott is the owner of Meik Meals and creator of The Lotus Program located in Knoxville, Tennessee. She is a food enthusiast and postpartum chef specializing in plant-based cuisine to name a few. Femeika's primary focuses: are community, food education, holistic wellness placing an emphasis on women's health.
What is The Lotus Program?
The Lotus Program, an auxiliary of Meik Meals, LLC., aims to nourish mothers post-birth to include those mothers recovering from child loss. The concept of "postpartum chef" is not radical, but it is a niche practice. While in ancient cultures, a new parent would have a community to offer support, nourishment, and knowledge, in this day and age many parents are left to provide for themselves. This postpartum meal service is tailored to mothers that includes a weekly meal preparation service for a minimum of one quarter post-birth providing lunch, dinner and herbal teas. This program is inspired by my own experience along with my beloved friends' birth stories placing an emphasis on black maternal health and its disparities. As a postpartum chef it is one of my duties to educate and encourage a whole foods/plant based eating regime to include herbal wellness. We offer 3 experiences: Enlight, Regenerate and Rebirth.