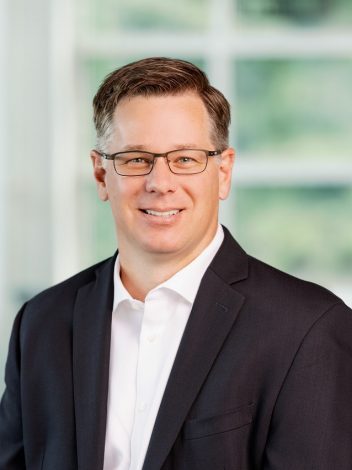 Chad Seaver is a medtech executive and entrepreneur with over twenty years' experience commercializing medical device and biotech breakthroughs. He is currently CEO and Board Manager of medical device startup Cintilight.  He was formerly co-founder and CEO of Arkis BioSciences, a neurosurgical device company. Dr. Seaver led commercialization of the company's groundbreaking Endexo® catheter technology and minimally invasive guidewire instrumentation advancing hydrocephalus shunt treatments. Arkis BioSciences was acquired by Integra LifeSciences in July, 2019.
Dr. Seaver previously held various senior management positions over the course of eight years with Siemens Healthcare. He most prominently led development and commercialization of the company's first time-of-flight positron emission tomography (PET) scanner, introduced as the Biograph mCT at the 2008 EANM. He further garnered corporate funding to create and lead a new R&D department developing mixed-signal integrated circuits forming the foundation for the world's now fastest time-of-flight PET scanner, marketed as the Biograph Vision.
Dr. Seaver is a graduate of the University of Tennessee, where he earned a Ph.D. in Biomedical Engineering and a Master's and Bachelor's degree in Electrical Engineering. He is a licensed Professional Engineer, an elected Senior Member of the IEEE, and an inducted member of Phi Kappa Phi and Tau Beta Pi.