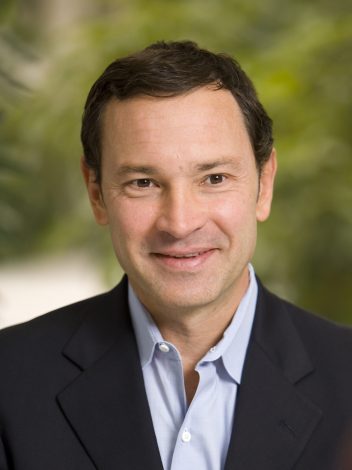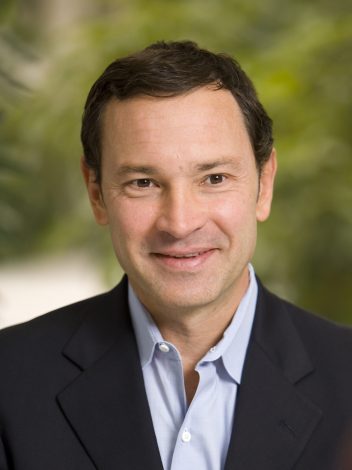 What started out as a digital-out-of-home media business that provided local news and advertising to pump top television screens at Knoxville-area gas stations in 2009, has since evolved into a predictive analytics software company that supports convenience store retailers' quest to drive high profit margin products and services.
NewsBreak is the brainchild of President/CEO Bob Bradley, a 2014 Knoxville Startup Day alum who became an investor in the company in 2011. He's since taken the start-up digital company to national prominence. NewsBreak's programmatic merchandising platform converts fuel-only customers to multi-product purchasers and is currently available across 5 states, with expected growth to reach 300 convenience stores by the end of this year, up from 88 locations at the end of 2014.  Earlier this year, NewsBreak opened its first site in the state of Utah through a strategic partnership with Sinclair Oil and Bennett Pump Company. The deal makes NewsBreak available to not only 1,400 Sinclair branded stations in 19 states, but the 6,000 fueling retailer locations across the U.S that are currently served by the third largest fuel pump manufacturer in the world, Bennett Pump Company.
NewsBreak continues to enhance their software capabilities through the implementation of predictive marketing and dynamic data analytics. The development efforts are being led by Co-Founder & COO Brian Nelson, who has a background in statistical analytics and experimental psychology. The platform now utilizes historical sales and key consumer buying variable data, like unit sales, market basket, temperature, and household income to build contextual content management rules for each retail location. The content management system then delivers a relevant playlist of merchandising messages to pump-to TV and in-store screen networks. Once deployed, the software creates a feedback loop by continually updating new sales and consumer buying variable data to inform and adapt the contextual rules, resulting in adjustments to the playlist.
NewsBreak is proudly based in Knoxville, and remains committed to being headquartered in East Tennessee.