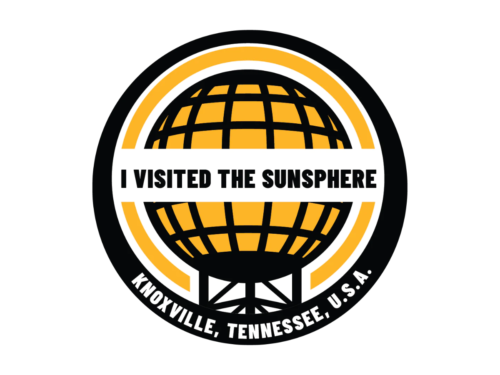 Innov865 Week attendees can use promo code "INNOV86523" to free admission at checkout.
Note: This event can be paired with the Gotta Know Knoxville Walking Tour from 10 a.m. until noon. Use the same code to gain free admission.
Built for the 1982 World's Fair, the Sunsphere is a one-of-a-kind structure. The 4th Floor Observation Deck offers a breathtaking 360-degree view stretching from downtown to the Great Smoky Mountains, including World's Fair Park, the Tennessee River and the University of Tennessee Campus. A 1982 World's Fair timeline, gallery, memorabilia and gift shop await you!
Please pick the "Adult variant" ticket during checkout. The tour will meet at the base of the Sunsphere (level 1) at 9:00 a.m. Sunsphere Director Zach will meet you and bring you up to conduct the tour.
Combined Sunsphere Private & Gotta Know Knoxville Walking Tours:
9-9:30 a.m. – Sunsphere Private Tour
9:30-10 a.m. – Walk over to the Visitors Center to meet VK Guide
10 a.m. – 12 p.m. – Gotta Know Knoxville Walking Tour
12 p.m. – End at the Visitors Center. The Blue Plate Special (live music performance)