Innov865 Week Special: Please use the promo code "Startup2023" to receive $10 off Summit Tickets during registration!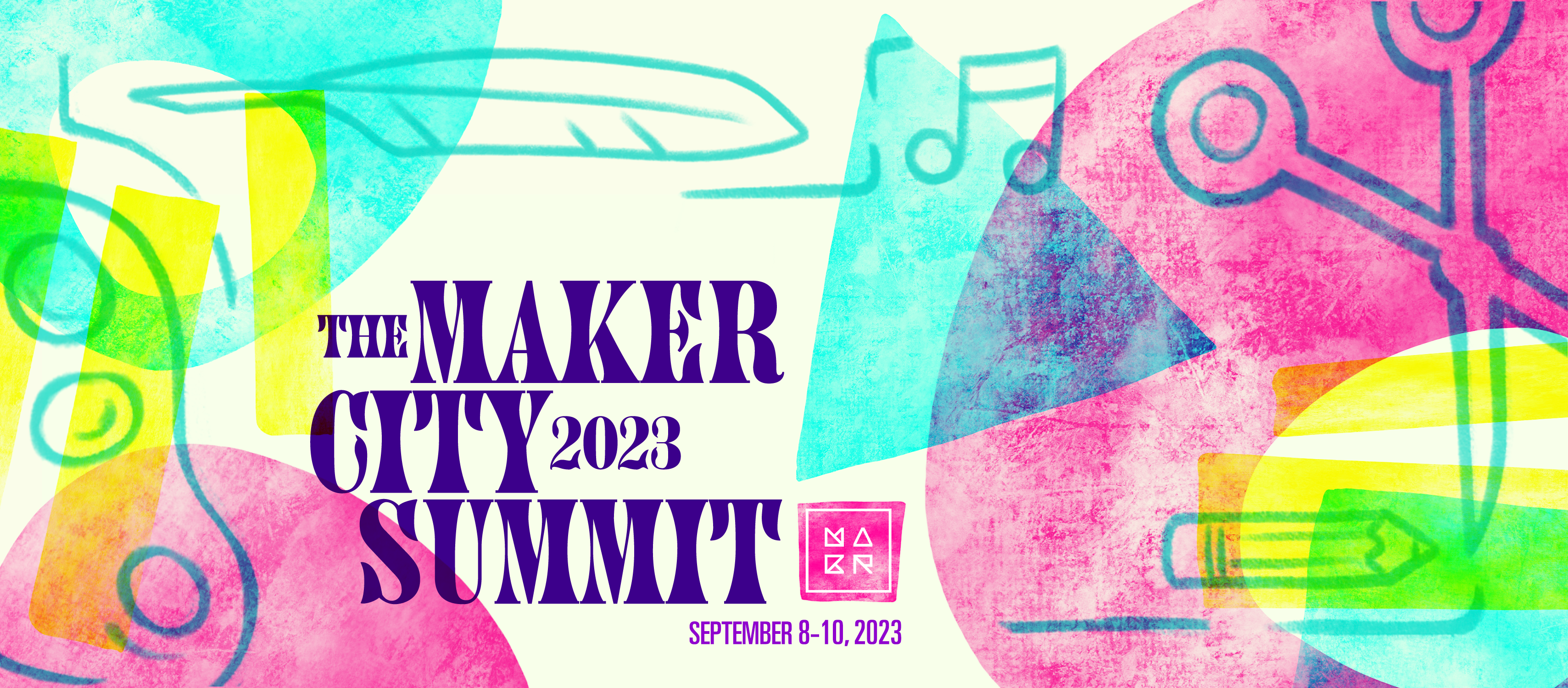 The Maker City Summit is an incredible three-day experience to educate, inspire, and bring our creative community closer together. This isn't your average conference; it's a chance to learn, grow, and connect with fellow makers and founders who share your passion.
Participate in engaging conversations and sessions led by industry experts, delve into strategies and trends, learn from each other's successes (and failures), and shape the future of your businesses and our creative community together.
The 8th annual Summit will be held at Maker Exchange. Located in World's Fair Park at the Marriott Knoxville & Tennessean Hotels, it's a space to discover and celebrate Knoxville makers.
Tickets include: Two days of programming, two evening social events, t-shirt, swag, coffee and light pastries in the morning on Saturday and Sunday, lunch on Saturday and Sunday, optional headshot, access to expert one-on-ones in the weeks following the Summit event. Check out the weekend schedule.