(NOTE: This article was originally published on Teknovation.biz)
By Tom Ballard, Chief Alliance Officer, PYA
The Knoxville Entrepreneur Center (KEC) unveiled the eight companies that comprise the cohort for this year's "The Works" accelerator at a kickoff party last night in The Old City.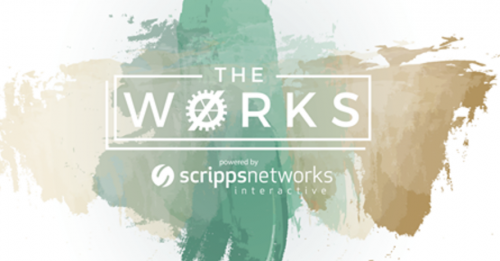 It's a slightly different mix of companies than the early stage nature of the ones that, for the most part, have been part of the past cohorts.
"I would say the main difference this year is that the program is growth-focused," Jonathan Sexton, KEC's Entrepreneur-in-Residence, explained. "Each year we have a different spin on the program."
The energetic musician and entrepreneur in his own right noted that the program in the past was characterized by start-ups that had a media or content idea or fell into the coding category.
"This year the ticket in the door is having a product, users, and revenue," Sexton explained. "I think it says a lot about the state of our ecosystem that we can do this. Three or four years ago, I'm not sure we would have enough companies that could check those boxes, and now we have to take this approach as a response to the needs of our market. It's truly exciting and gratifying."
The eight participants are:
Lirio which has two products – Fiveworx and Finworx;
SafeSurv, a Cookeville-based start-up that helps retail establishments with products that can only be sold to individuals who are 21 years of age or older manage their risks;
Buzzer Intel that is improving ROI on sponsorship investments at events;
CQInsights, a healthcare data analytics provider;
Unveil Events, a web app that outsources the calling and emailing of events;
Smart RIA that provides compliance management software for investment advisors;
BIT Dealership Software, a business management software provider to boat and power sports dealers, repair shops, and marinas; and
Prometheus Group, a company focused on helping businesses working across the globe utilize intelligence to better manage their risks.
With the shift in the stage of evolution of the companies, there will be a natural modification of the programming.
"The approach to working with a more advanced company is significantly different than idea stage," Sexton said. "In years past, we've spent all summer on idea validation and often times can get much further than that. These companies are already there, so we can focus on other aspects of the business."
He said the programming for the teams will be more individualized and focused, helping them identify two or three key strategic priorities based on a myriad of factors and use KEC's full slate of resources to achieve those milestones.
"It's also worth noting that our program still has a major media bent to it," Sexton added. "We are experimenting to see if we can leverage media skillsets and talent to support each start-up. We believe that every company is a media company now, everyone is making their own content on social media or otherwise. After a few years of doing this kind of work, we are uniquely positioned to plan, create, and execute on content creation for our teams with the help of our specialist's program.
The program began June 1 and runs through "The Works Demo Day" which will occur on September 20 during Knoxville's second annual "Innov865 Week."
For more details on the eight companies, read the KEC-provided summary (2017 The Works Cohort).